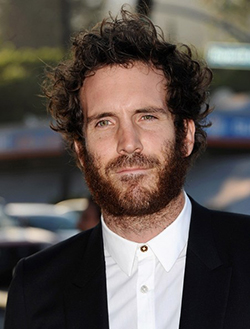 Thomas M. Wright
(
Steven Linder
) is an actor, writer and director from Melbourne, Australia, who has started gaining international recognition for his recent work, including a leading role opposite Elisabeth Moss in Jane Campion's Top of the Lake for the Sundance Channel/BBC.
His film work includes the role of 'Thomas Bodenham' in Van Diemen's Land (2009), and as murdered journalist Brian Peters in Robert Connolly's Balibo (2009), which premiered at the Toronto International Film Festival. Wright's previous television work includes Matthew Saville's The King (2007) and numerous primetime series.
A versatile performer, Wright has strong foundations in theatre. In 2006, he founded The Black Lung Theatre and Whaling Firm and under that banner has written, produced and directed numerous award-winning productions.
He has played lead roles with the Sydney Theatre Company, the Melbourne Theatre Company and the Malthouse Theatre and directed co-productions for a number of the mainstage companies including the Queensland Theatre Company and the Belvoir St. Theatre. In 2011, he portrayed the title role for the Malthouse Theatre and the Sydney Theatre Company co-production of Baal, a performance that garnered critical attention.
In 2012, he produced and directed Doku Rai (you, dead man, I don't believe you), a production created in East Timor with local companies Liurai Foer (King Bin) and Galaxie. The show has been presented at the Darwin Festival, the Adelaide Festival and in Melbourne, and will continue to Sydney and the Brisbane Festival later this year. Doku Rai has been nominated for production of the year and named one of the best productions of 2012 from numerous bodies.[1]
References
Edit