Sonya Cross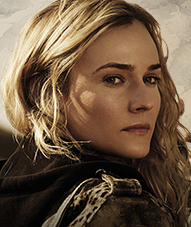 Job
El Paso P.D. homicide detective
Family members
Sister - Lisa Cross †
Detective Sonya Cross, is a member of the El Paso police department who has Asperger syndrome.[1]
Background
Edit
Her sister Lisa Cross was killed when Sonya was 15. Sonya still visits her, now brain damaged, murderer and keeps his drawings on the fridge - maybe to try and find out why he killed her sister.
Relationships
Edit
Hank Wade is Sonya's boss and mentor, often giving her advice on how to behave around people.
Marco Ruiz is Sonya's partner. In the beginning she didn't trust him and considered him unprofessional for talking to his wife while at work and letting an ambulance drive through a crime scene.
Memorable Quotes
Edit
References
Edit